Welcome to our blog. With this platform, EUCOPE wanted to create a space for open conversation, for different opinions, where your stories could find a place.
The objective of the blog is to host articles written by authors representing a varied background. We will host patients' stories, opinions from academics, articles from stakeholders, and occasionally the point of view of EUCOPE.
We would very much welcome your input. Your story.
Should you be interested, please contact Laurent at louette@eucope.org, and we can start our conversation.
Let us discuss.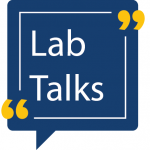 February 19, 2019